Dear Mum & Dad
I can't believe the day has finally come. The day where I set out on some crazy new adventure called the rest of my life.
I can't believe that the "Eight more... Five more... Three more... Two more ... One more year until I can learn to drive", so quickly turned into car crashes, failed licence tests and unpaid insurance bills.
I can't believe that pre school turned into "big school" which turned into high school. I can't believe I finished high school, the evidence of my schooling being insomnia and a permanently retarded twitchy eye from all nighters and overdosing on caffeine. Oh, and an ATAR, what ever that's supposed to mean anyway.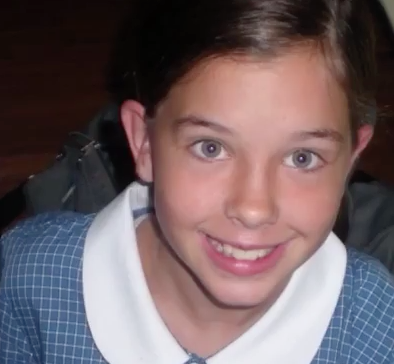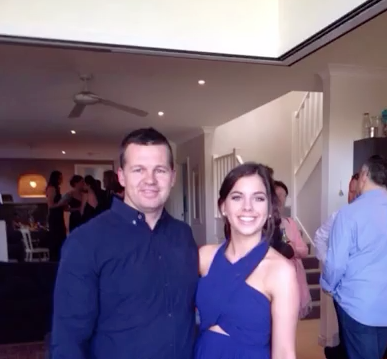 I can't believe that my flower girl dress became a school uniform down to my ankles. That my little pink Year 6 Farewell dress became a checkered, button up high school dress (which got shorter and shorter as the years went by). I can't believe my Freshie skirt turned into a Formal dress. Let's hope I stop growing out of my clothes now, but let's face it, I'm moving New Zealand, it's bound to happen!
I can't believe I have been blessed with the two most amazing parents in the whole entire world and I just want to say a great, big THANK YOU!
Thanks for dealing with the nagging, temper tantrums, primary school drama stories, all the times I thought that small things were the end of the world, unmade beds, endless dance performances, my last minute organisation and my creative pursuits that usually left you to clean up the mess.
Thank you for being the resident cleaners, chefs, ATMs, psychologists and taxi drivers.
Thanks for putting up with my strange phases; Bindi Irwin, paperclips and Justin Bieber, just to name a few!
Thank you for letting me dream. Thank you for always encouraging me.
Thank you for trusting me.
Thank you for inspiring me with the lives that you live.
Mum - You are beautiful, creative, generous and thoughtful. You have contagious laugh and smile that lights up a room. Thank you for living a encouraging me to seek God on my own rather that simply inheriting your faith. Thank you for showing me the value of a pure heart. Thank you for always demonstrating compassion to those around you, you truly go above and beyond to meet the needs of others. Thank you for teaching me to keep my heart pure and not settle for any one. Thank you for teaching me the difference between joy and circumstantial happiness.
Dad - Thank you for showing me that anything is possible if you put your mind to it. I love watching you just smash anything that you put your mind to; uni degrees, scuba licences, powerlifting records... I love that you never really grew up and we still go shopping for the perfect wolverine claws and argue about who said peanut butter chocolate was cool first. Thank you for passing on your strong sense of justice and teaching me that every human is unconditionally equal. And after all of those years that I used to argue with you when you said I should study Communications, I'd hate to say it, but you were actually right!
I am writing this from my gate at Sydney Airport, ready to fly into familiar, yet uncharted territory. I know that as I go into this next season of life, I will encounter turbulence, but I am so grateful for everything you taught me about life over the years and I am ready to go out and face this big and crazy world.
Love you both so so so much!!!
Sincerely,
Ella Mella Ming Mong Ting Tong Ooozy Vooozey Vagety Mary Scary Fairy.
Xxxx